Dr. Nilesh Lomte - Diabetologist in Aurangabad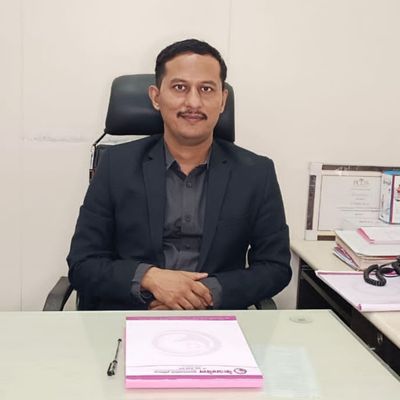 Dr. Nilesh Lomte

- Best Endocrinologist in Aurangabad
MBBS, MD, DM ENDOCRINOLOGIST
Dr. Nilesh Lomte is the Best Endocrinologist in Aurangabad.  with over 9 years of clinical experience in the field of Medicine. He is known as one of the best Diabetologist in Aurangabad . Dr. Nilesh Lomte completed his DM in Endocrinology at Seth GSMC and K. E. M. Hospital Mumbai. He has done MD in General Medicine and MBBS from Government Medical College Aurangabad. He is also a Junior Resident in the Department of Medicine of Govt. Medical College Aurangabad and, Senior Resident in the Department of Endocrinology of KEM Hospital. He worked as an Assistant professor in the Department of Medicine of Govt. Cancer Hospital and Govt. Medical College Aurangabad. As a one of the Best Endocrinologist Diabetologist in Aurangabad, Dr. Nilesh Lomte takes a thorough approach to diagnosing and treating a variety of endocrine diseases. For a wide range of endocrine issues, we offer diagnostic, consulting, and therapy services in Aurangabad.
International peer reviewer in endocrinology journals
ESI-TYSA west India zonal topper in 2016
First prize for paper presentation in national obesity conference 2018
Single digit rank in MHSSCET
3rd prize in state level quiz in pharmacology
Dr. Nilesh Lomte has global experience in managing lifestyle-related conditions like Obesity and Diabetes treatment in Aurangabad and other hormonal disorders including Osteoporosis, Thyroid, and Parathyroid disorders, Hyperprolactinemia, and PCOS treatment in Aurangabad, etc. His special interests are Diabetes mellitus, Thyroid disorders & Adrenal Disorders. He also sees patients before and after Bariatric or Metabolic Surgery for optimization of therapy and continued weight loss thereafter. She believes in providing comprehensive care to her patients seeking weight loss and treatment for related conditions such as diabetes, high blood pressure, cholesterol, and thyroid treatment in Delhi, among others.